White Table Catering Co.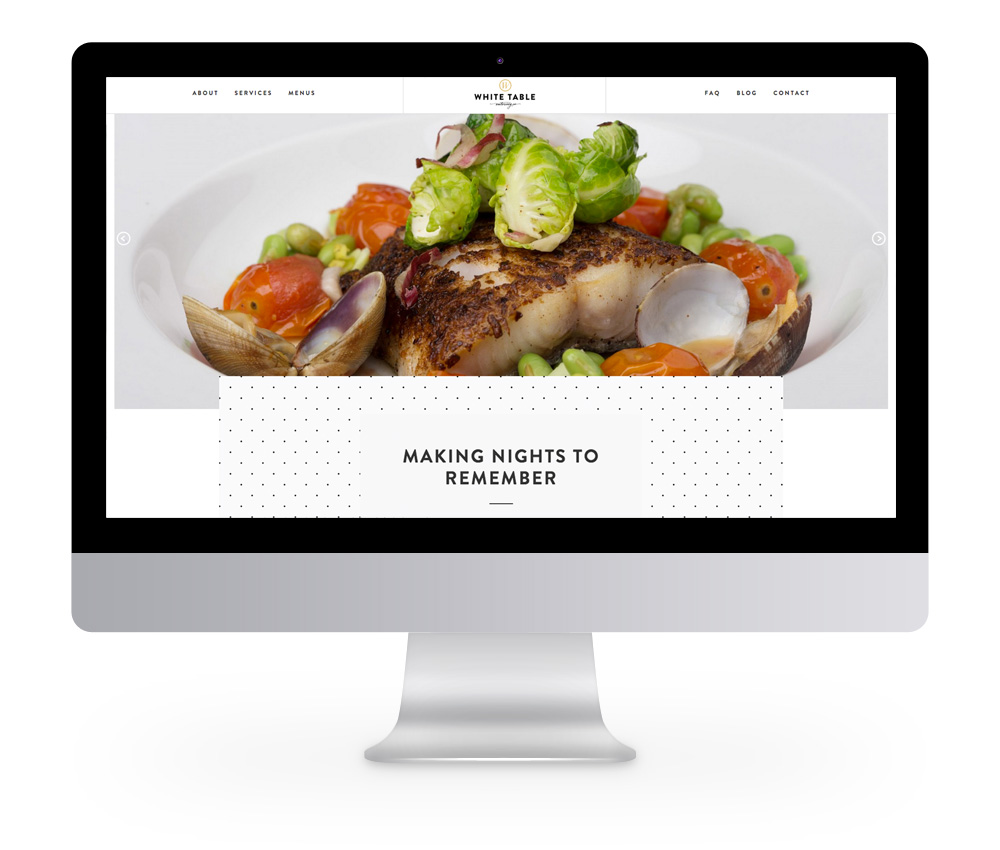 ---
Mark and Carly of White Table Catering Co. approached me to help them completely relaunch their catering business, which had started to lose direction without a clearly defined value proposition. This included work on their brand strategy, logo design, web design, copywriting and even help with renaming their business.
---
---
A unique, compelling brand strategy was crafted based on extensive market research and digging deep into Mark and Carly's own passions and personalities. The resulting logo and website feels refined, bright and sweet – conveying their mission to create meaningful celebrations and nights to remember.
---
After White Table Catering's brand relaunch, their business has booked more events than ever before. On top of that, they've gained access to larger banquet celebrations that they've always been passionate about serving, but previously were not positioned to reach before. Their web design has also been featured on 
WebCreme
.
"When we approached Sarah to help us with our rebranding project last year, we were excited to start a new chapter and take our business to the next level. Now, a year later, we look at the work Sarah did and we see a direct correlation between her involvement and the momentum our business has built. We are excited that we now have larger contracts and more events booked than ever before. Thank you, Sarah, for your amazing work!"
Mark Pruger, Owner & Chef, White Table Catering Co.