Wakefield Productions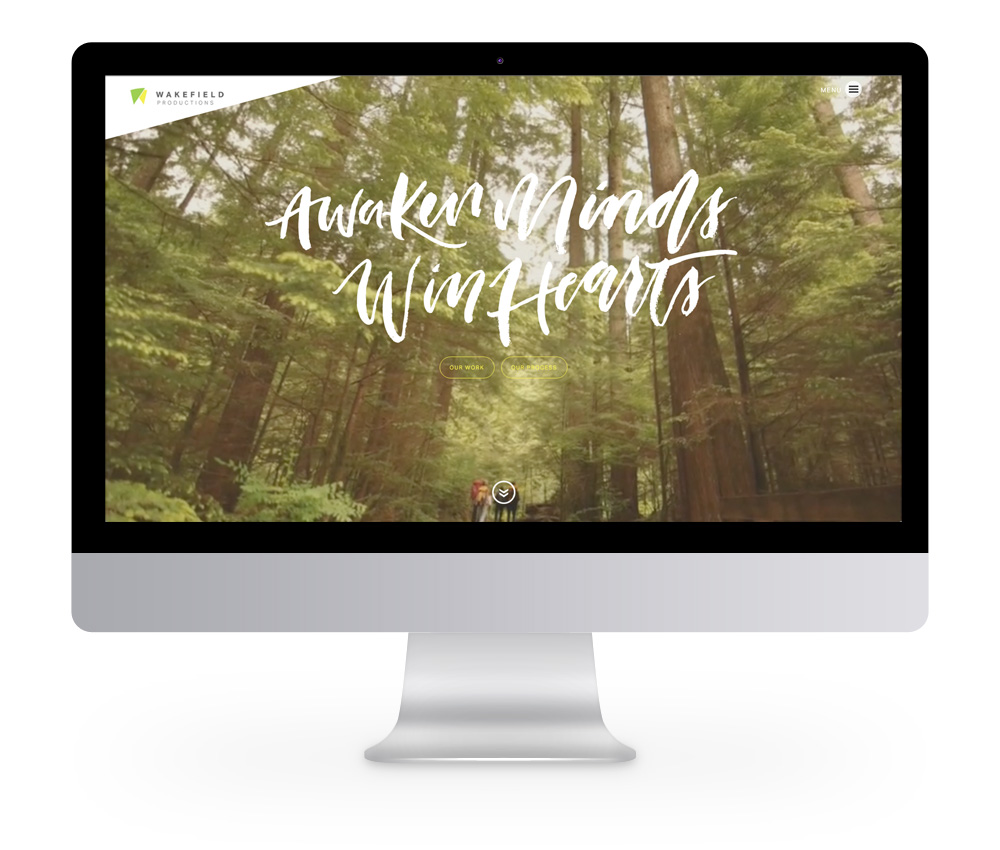 ---
Wakefield Productions crafts moving, meaningful video stories for companies making a difference. However their previous website felt flat and one-dimensional. They needed a web experience that immersed users into the same passion that they channel into their work; the same vision that makes their videos connect with viewers and build brand loyalty with consumers.
---
Their new website is as bold and emotive as they are. The design combines elements like custom brush lettering, animated GIF's, and diagonal blocks to create a powerful, unique web experience that amplifies the Wakefield brand.
Sarah is a talented, designer, developer and brander who crystalized the essence of who we are and helped us convey our brand and personality on the internet in a fresh, vibrant and impactful way. She's made a significant difference in helping us articulate our cause and purpose to the world.
Donna Cheung, Creative Director, Wakefield Productions