Paul Sohn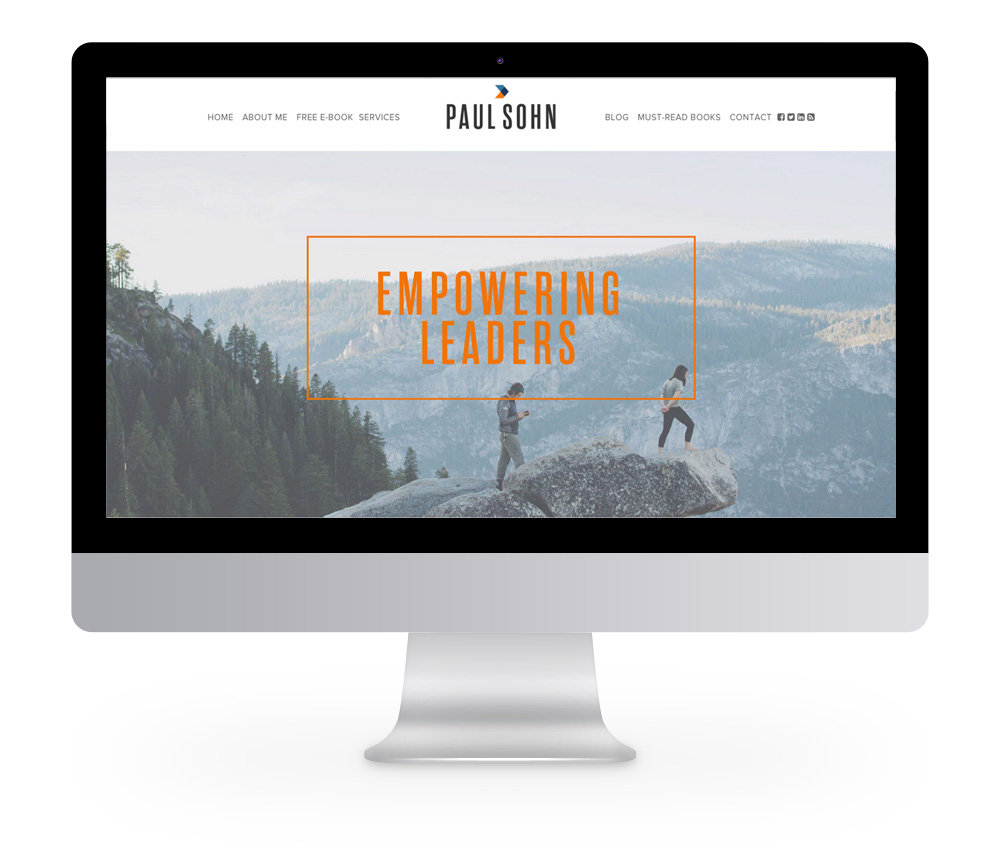 ---
Paul Sohn was named one of the top 15 leadership bloggers in the world, engaging a wide audience with his insight on discerning your life calling and living intentionally to fulfill that calling. After resigning his Fortune 50 job to pursue his calling as an author, blogger and leadership coach, Paul approached me to create a visual platform that reflected his heart, resonated with his target audience, and from which he would engage his readers.
---
The resulting visual identity is simple, bold, yet compelling. The logomark gives a subtle nod to Paul's ability to lead people forward, blending spiritual insight with practical wisdom. I also created a website and book cover based on Paul's new visual identity, both of which convey the same passion and urgency of his brand.
---
Paul more than doubled his traffic within a few months of launching the new brand and website, quickly reaching the one million page view milestone. His book launched, gaining more than one hundred 5-star reviews on Amazon within a handful of weeks. Paul also attributes the "confidence" he gained to engage more with his audience to the new branding produced, knowing that his visual brand would back up his content in a powerful, authentic way.
"One of the best decisions I made that contributed to my exponential growth of my blog was partnering with Sarah on revamping my brand identity. Not only does she have a keen eye for detail, she also sees how everything fits in under her client's overall vision. Her artistic and design acumen is simply phenomenal. If you are looking for a long term fit, you need to partner with Sarah now!"
Paul Sohn, Award-Winning Blogger and Author